Minicryphaeus giganteus - Newly Described Species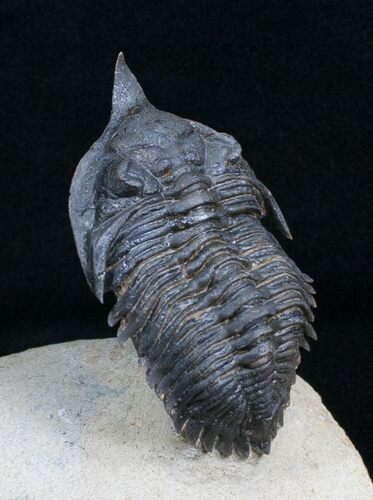 This is a beautiful example of a new species of Asteropyginae which was just described in a paper published on September, 2nd. It is now known as Minicryphaeus giganteus, and is similar to the Pseudocryphaeus trilobites from Morocco, only several times as large.
It is 2.55 inches long and prepared so that it looks like it is flying off of the matrix. It is very detailed and the eye facets can by easily seen. There is NO RESTORATION at all on this specimen.
Link to the paper describing this species
SPECIES
Minicryphaeus giganteus
LOCATION
Jbel El Mrakib, Morocco
FORMATION
Ihandar Formation