Large Saharops Trilobite With Wenndorfia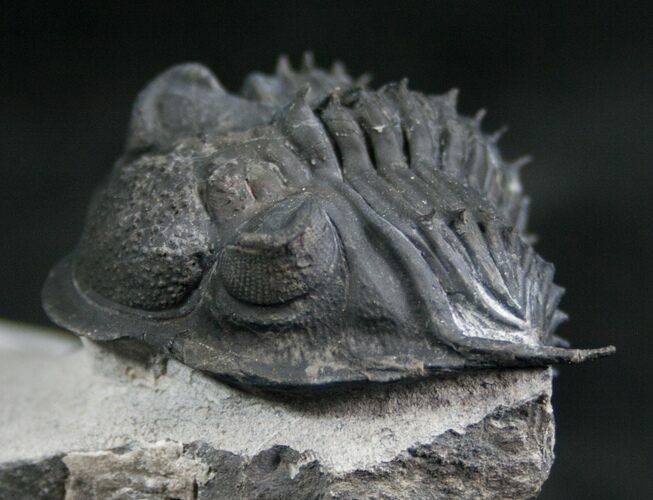 This is a large example of a rare trilobite from Ouad Ghriss, Saharops bensaidi. Not only that but it is naturally associated with a small, enrolled Wenndorfia plana trilobite which looks like pac-man.

The Saharops would be approximately 3" long if outstretched and is preserved in a "climbing" position. This is a common position of preservation and maybe due to the trilobites burrowing into the mud with just their head exposed. The Saharops has three rows of tiny spines along it's back and great eye facet detail. There is about 3-5% shell restoration on this specimen mostly on the head and cheeks of the trilobite.

There is also an uncommon enrolled Wenndorfia plana trilobite preserved several inches from the Saharops. It's pretty nicely preserved with minimal shell restoration and would have been about 1.5" long if outstretched. It's unusual to find two scarce species of trilobites naturally associated like this. A really cool piece.
LOCATION
Bou Lachrhal, Morocco