Metacanthina & "Cyrtometopus" Trilobite Association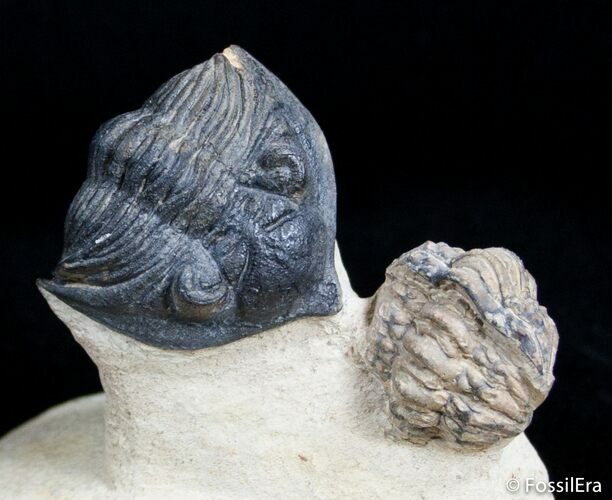 This is a very interesting trilobite association with two partially enrolled trilobites. One is a Metacanthina issoumourensis often incorrectly referred to as a Asteropyge. The second is a pretty scarce trilobite which has typically been referred to as a Cyrtometopus but is more likely a species of Crotalocephalus. Unlike other Crotalocephalus species it has a pair of projections coming off the front of it's head.

Both trilobites are laid out on the plate almost touching each other and have been well prepared. Just check out the eye detail on the Metacanthina.
SPECIES
Metacanthina issoumourensis & Crotalocephalus (Cyrtometopus)
AGE
Lower Devonian

FORMATION
Ihandar Formation
SIZE
Metacanthina 2" if outstretched