This Specimen has been sold.
Nice 1.7" Asaphus Punctatus Trilobite - Russia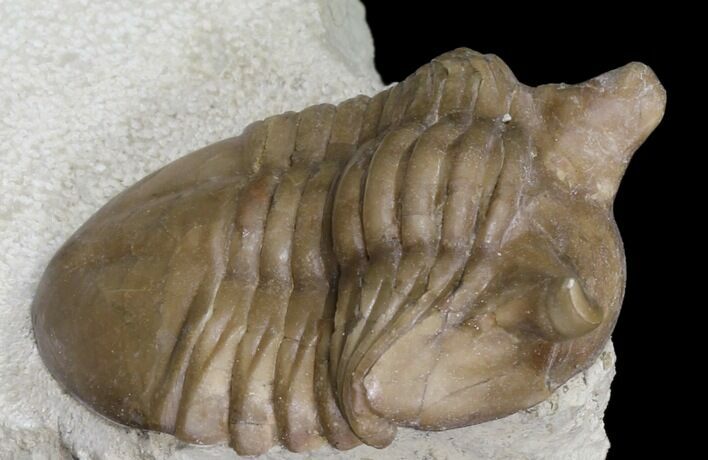 This is a nice example of the stalked eyed trilobite Asaphus punctatus. At 1.7" long, and would be a bit longer if the head wasn't tucked downwards. The preservation and preparation is very nice on this cute little guy. It is oriented so that it appears to be climbing up the rock.

Like nearly all of the trilobites from this region there is some shell restoration to replace shell that flakes off when the rock is broken during collection. It's about an average level of restoration for these Asaphus, 6-7% mostly along the repaired cracks through the body.
SPECIES
Asaphus punctatus
LOCATION
Gostlitsy Quarry, St. Petersburg region, Russia