3.3" Delocare (Saharops) Trilobite - Bou Lachrhal, Morocco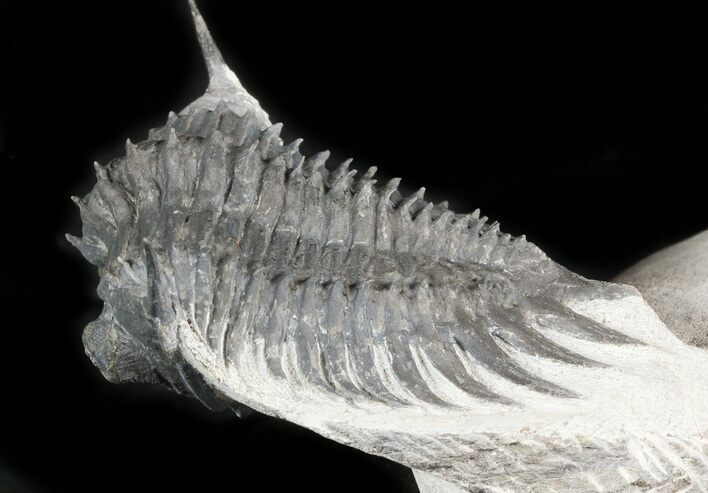 At good quality 3.3" long Delocare (Saharops) bensaidi trilobite quarried at Bou Lachrhal, Morocco. This tough to find trilobite has wonderfully detail and prepared. The three rows of small spines running down it's back have been prepared free standing as have the genal spines. The glabella on this species is covered in tubercles and the eye facets are visible in both eyes. Only some minor shell restoration along the repaired crack on top of the head.

A fine example of a fairly rare trilobite.
SPECIES
Delocare (Saharops) bensaidi
LOCATION
Bou Lachrhal, Morocco
SIZE
3.3" long (if oustretched)