Nice Mrakibina Trilobite Fossil - 1.5"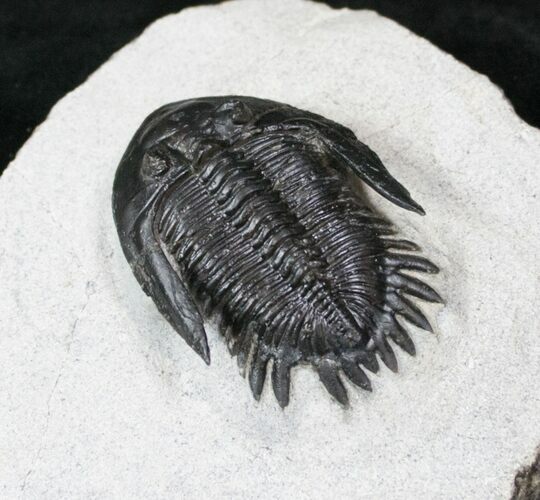 This is a nice specimen of a Mrakibina cattoi trilobite . There are two varieties from the locality near Mrakib, Morocco, one with short tail spines and one with long tail spines. This is the short spined variety.

It's a nice specimen, about average size at 1 1/2" long. The genal spines have been prepared free-standing and it displays very well. There is about 6% shell restoration on this trilobite, small spots on both genal spines, the left eye, and a couple spots on the body.
AGE
Middle Devonian

FORMATION
Tabounaklouf Formation