Oligocene Squirrel-Like Mammal (Ischyromys) Skull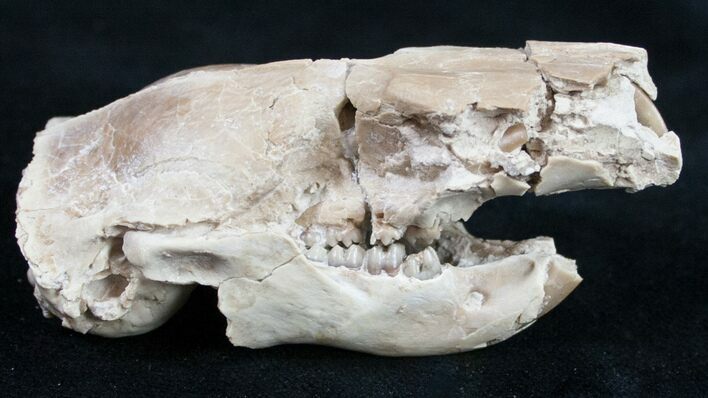 This is a skull of an extinct squirrel-like mammal, Ischyromys typus. It's from the Brule Formation in Nebraska, making is Oligocene in age, or approximately 32 million years old. Wonderful preservation on this mostly complete skull.
The 60 cm (2 ft) long creature is one of the oldest rodents known. It resembled a mouse and already had characteristic rodent incisors. Ischyromys's hind legs were longer than the forelegs, which could be used for other means than walking. Unlike most other mammals of its time, Ischyromys was probably arboreal (lived in trees)
This specimen as was collected, prepared and identified by the
Black Hills Institute
.
LOCATION
Sioux County, Nebraska
FORMATION
Brule Formation