Russian Trilobite - Paraceraurus Exsul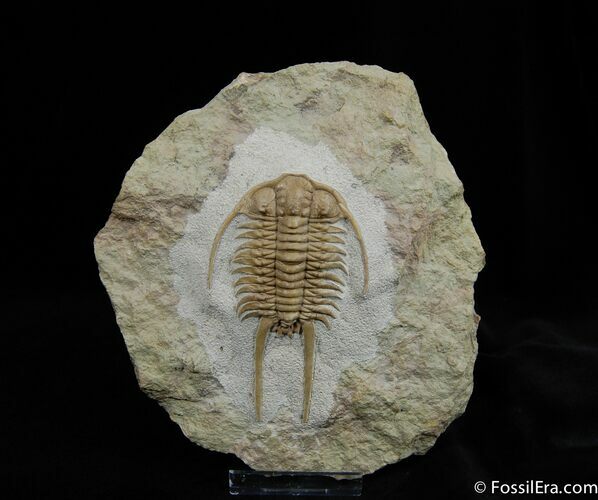 This is an exquisitely preserved example of Paraceraurus exsul, a large, spiny Cheiruridae trilobite from Russia. It has been masterfully prepared from the Ordovician aged limestone of the Vilpovitsy quarry. The large genal spines sweep back from the cheeks and the distinctive long pygidial spines on it's tail. This is a superb example of this rare species, and a serious showpiece for the collector.

Like basically all trilobites of this type there is some restoration but it is pretty minimal, less than 5%. It's primarily on the last few axial rings near the tail, the top of the left pygidial spine and a small touchup on the left genal spine.


SPECIES
Paraceraurus exsul
LOCATION
Vilpovitsy quarry, St. Petersburg region, Russia