Partial Woolly Rhino Lower Jaw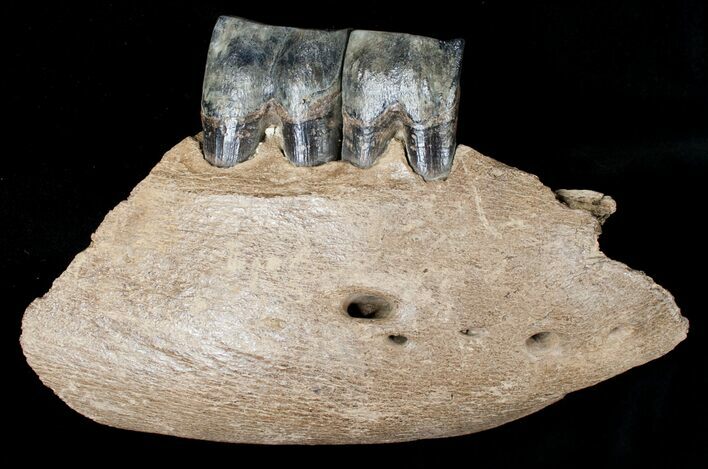 This is an extremely well preserved partial lower jaw of a Woolly Rhino (Coelodonta antiquitatis) It has two very well preserved teeth fossilized with deep shades of black and blue. The tops of the teeth are worn down so this came from a old rhino.

This fossil comes from the gravel deposits along the Rhine River in Germany. It has a repaired crack but no restoration.

The Wooly rhino grew to 11 feet in length and stood 6 feet at its shoulders. It had a huge pair of horns that grew inline on its snout. The front horn grew to lengths in excess of 3 feet. Like modern rhinos, wooly rhinoceros had horns composed of keratin. They first appeared in the fossil record 1.8 million years ago and went extinct as recently as 10,000 years ago.

SPECIES
Coelodonta antiquitatis
LOCATION
Rhine River Gravel Deposit, Germany