Huge Pedinopariops Trilobite Molts - Mrakib, Morocco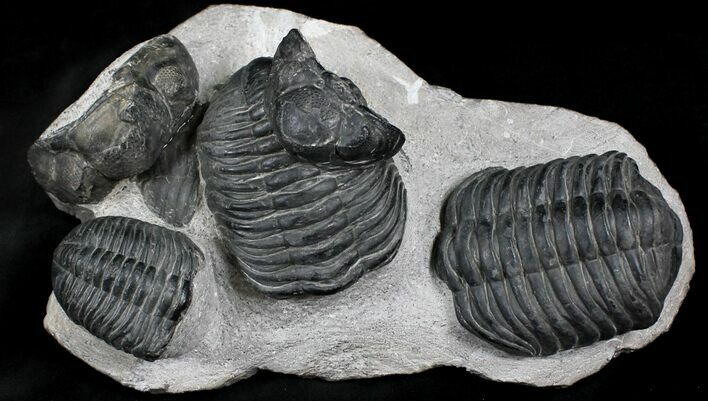 This is an assemblage of huge Phacopid trilobite molts quarried from Mrakib, Morocco. During molting the head separated from the body of the trilobite allowing the animal to free itself, and leaving a separated head and body section. There are sections of at least three molted individuals on this plate of limestone, the largest of which would have come trilobite trilobite over 4 1/2" in length.

These are NOT the commonly seen Drotops from Morocco, but another very large and fairly rare Phacopid, Pedinopariops vagabundus. The tubercles are much less pronounced than Drotops and they eyes are different. The entire plate is about 9.3x5.7" in size.
SPECIES
Pedinopariops vagabundus
AGE
Middle Devonian