Polished Goniatite Fossil Necklace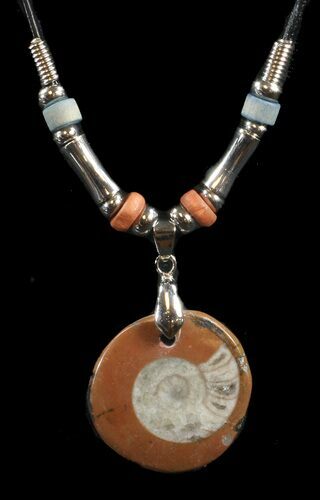 This is a necklace featuring a polished Goniatite fossil from Morocco. Goniatites were a type of ammonite which flourished from the Middle Devonian until the end of the Permian period.
SPECIES
Gonioclymenia sp.
AGE
Devonian

LOCATION
Atlas Mountains, Morocco
SIZE
Fossil .7", Pendant 1", Cord 18"