This Specimen has been sold.
Pyrite Ammonite Fossil Pendant - Sterling Silver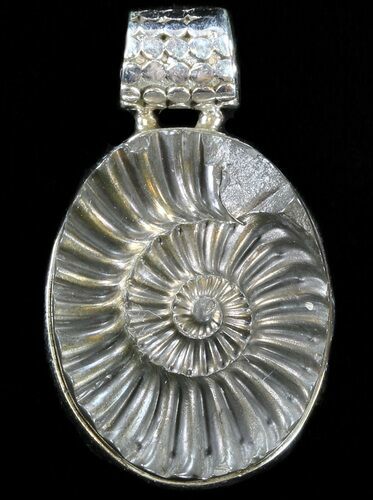 This is a beautiful sterling silver pendant featuring a real pyritized ammonite fossil which has been cut into shape and mounted. The ammonite is of the genus Pleuroceras and is Lower Jurassic in age or approximately 185 million years old.
SIZE
Pendant is 1.45" tall