Rare 1.08" Spinosaurid Dinosaur (Baryonyx) Tooth Fossil - England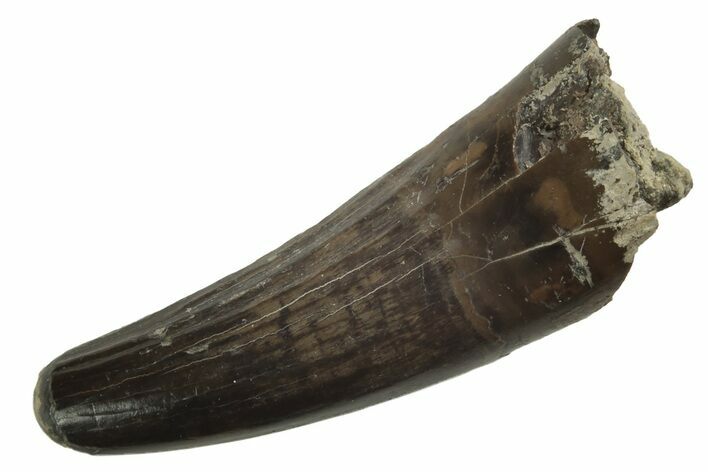 This is a phenomenally rare 1.08" long tooth from the Spinosaurid dinosaur, Baryonyx walkeri. Baryonyx is a Spinosaurid dinosaur that appeared in the fossil record earlier than its much larger relative, Spinosaurus aegypticus. Additionally, Baryonyx did not have a sail on its back, though it is posited that it shared a similar posture to Spinosaurus.
These teeth are quite rare, especially those in good condition. British dinosaur material in general is on the rarer side of the market, so it shouldn't be passed up when it comes along.
LOCATION
Brook Bay, Isle of Wight, England
FORMATION
Wessex Formation - Wealden Group