2.1" Primitive Horseshoe Crab (Protolimulus) Fossil - Pennsylvania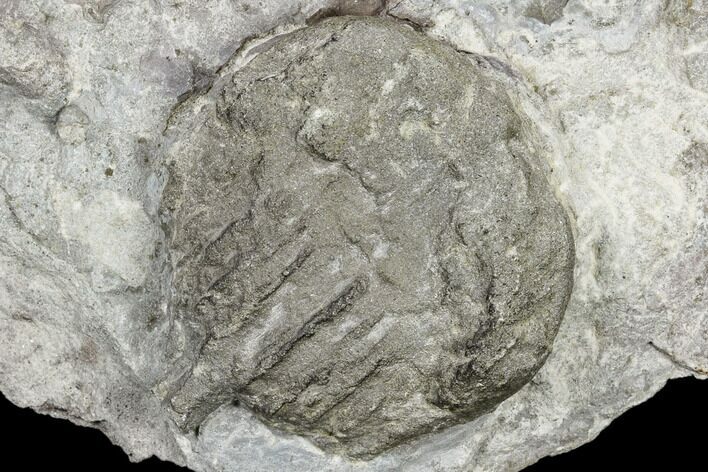 This is a very rare, 2.1" long primitive horseshoe crab fossil (Protolimulus eriensis) that was collected from the Upper Devonian, Venango Formation of Erie County, Pennsylvania. Only a very small number of these were collected from a now inaccessible site and this one comes out of an old collection we recently acquired.
A description of this species from 1938 is linked below.
Note on the Xiphosuran, Protolimulus eriensis Williams
SPECIES
Protolimulus eriensis
AGE
Upper Devonian

LOCATION
Erie County, Pennsylvania
FORMATION
Chadakoin/Venango Formation
SIZE
Fossil 2.1 x 1.9" on 3.7 x 3.6" rock