Rare, 7.8" Cretaceous Ammonite (Hoplites) Fossil - France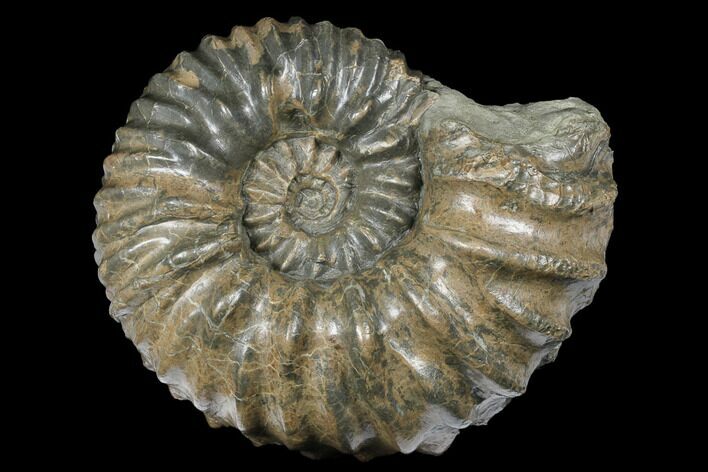 This is a very large example of a rare, Early Cretaceous ammonite (Hoplites sp.) from France. It's 7.8" wide, has been prepped completely free from the rock it was found in and comes with an acrylic/metal stand to assist with presentation.
Ammonites
were predatory mollusks that resembled a squid with a shell. These cephalopods had eyes, tentacles, and spiral shells. They are more closely related to a living octopus, though the shells resemble that of a nautilus. True ammonites appeared in the fossil record about 240 million years ago. The last lineages disappeared 65 million years ago at the end of the Cretaceous.