Rare Moroccan Megalodon Tooth - 3.21"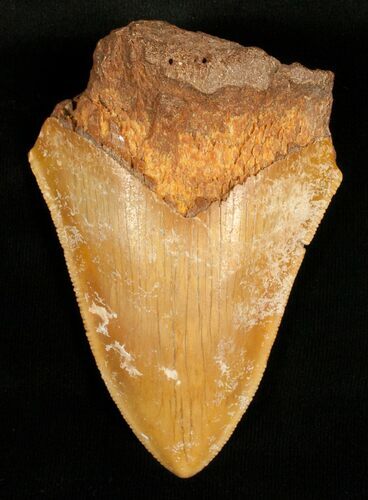 This is a 3.21 inch long
Megalodon
tooth from an unusual location Dakhla, Morocco. Megs from this site on the Western edge of the Sahara are RARE. Almost none of the teeth are complete and most of the ones I've seen on the market have been heavily restored with big price tags. The blade on this one is in great shape for the location with beautiful enamel, nice serrations and no peels.
It would make a great candidate for root restoration if someone wanted to.
SPECIES
Carcharocles megalodon