Rare Ordovician Starfish With Crinoid & Trilobite Fossils - Oklahoma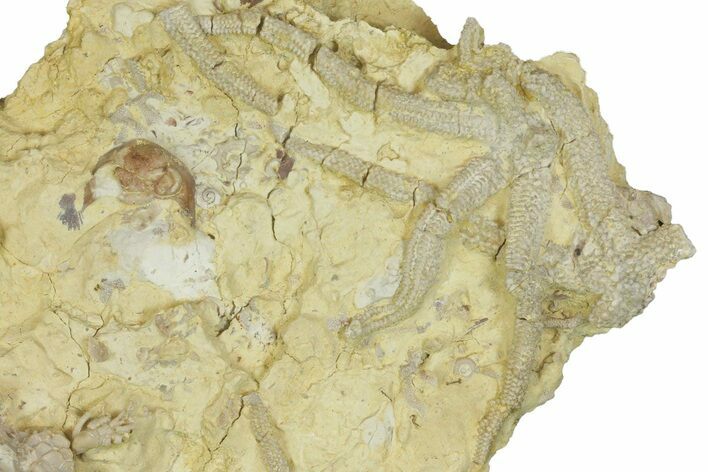 This is a really cool (and rare) association from the Bromide Formation of Oklahoma. There are multiple partial fossil starfish (Urasterella sp), a nice crinoid (Pararchaeocrinus) crown, and the head of a trilobite (Calliops). The entire piece measures 5.5 x 3.5" with the starfish. This specimen came out of a pocket collected some time ago, and very little starfish material has been found outside of this pocket.
While the species of starfish was not described, the occurrence of these starfish was mentioned in the paper linked below.
Echinoderm Faunas from the Bromide Formation (Middle Ordovician) of Oklahoma
SPECIES
Urasterella sp, Pararchaeocrinus, & Calliops
LOCATION
Geological Enterprises Quarry, Criner Hills, Oklahoma
FORMATION
Bromide Formation, Pooleville Member