Scarce Species of Crotalocephalus - Superb Preparation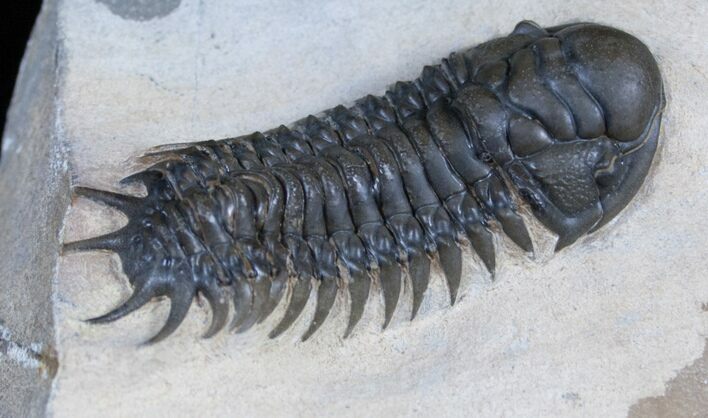 Do not confuse this with the much more common trilobite Crotalocephalina gibbus commonly seen for sale. This is a different genus that comes from the area near Lghaft, Morocco. The pygidial (tail) spines are distinctly different.

The quality of preparation of this specimen is OUTSTANDING. It shows incredible surface and is displayed very aesthetically on the matrix. The only restoration is to a small patch of shell on the edge of the right cheek and a tiny bit of shell on one node of the tail (<1%) Compare photos of this specimen to others and you will see a major difference in preservation and preparation quality.
SPECIES
Crotalocephalus sp.
FORMATION
Lhandar Formation