Spectacular "Flying" Paralejurus Trilobite Fossil - 2.4"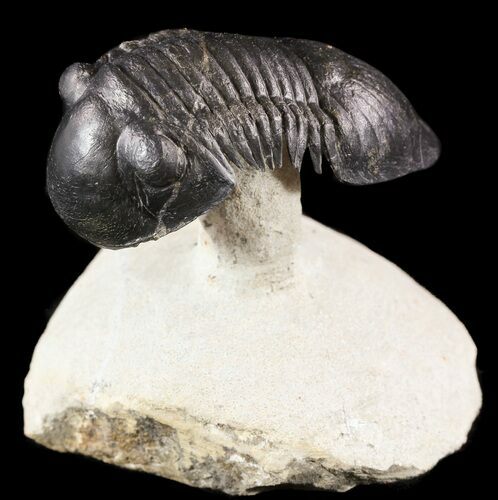 This is a stunning example of the Corynexochid trilobite Paralejurus which has been prepared so that it "flys" on a thin pedestal of limestone. This style of preparation is extremely time consuming to do using air scribes and air abrasives. A true natural, work of art.

The trilobite was quarried from the Middle Devonian deposits near Ofaten, Morocco. It has excellent shell detail and under magnification you can even see the thousands of tiny eye facets in it's eyes and terrace lines on it's head and tail. There is minimal restoration on the specimen.
AGE
Middle Devonian