Spiny Quadrops Trilobite Encrusted in Golden Pyrite!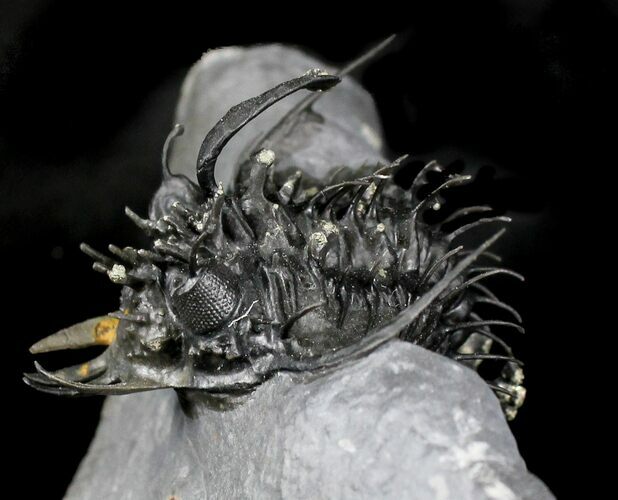 This is one of the most unique trilobite specimens I've ever seen. It's a incredibly prepared specimen of the alien-looking Quadrops flexuosa but it's covered in pyrite crystals. There is chunks of pyrite attached to make of the spines as well as the tail. It looks almost like little gold nuggets all over the trilobite.

The specimen is quite large, and would be about 3.3" long if fully outstretched. The preparation is spectacular and done by the best preparator in Morocco. The shell doesn't bear any of the pitting from over aggressive air abrading or air scribe dings of most specimens. Just check out the detail in it's eyes.
SPECIES
Quadrops flexuosa
FORMATION
El Otfal Formation
SIZE
3.3" long if outstretched