Stunning, Twin Psychopyge Trilobite -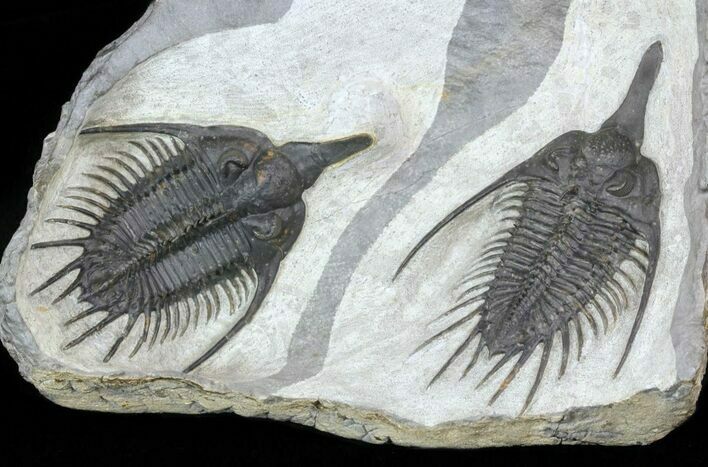 This is a truly stunning specimen, of two well prepared, spiny Psychopyge trilobites from the Tazoulait Formation of Morocco. This is a more unusual species that has a shorter snout than the more frequently seen Psychopyge elegans. Both the the specimens are about 3.1" long, and display beautifully on the artistically sculpted block of limestone. Probably on the order of 80 hours of preparation work went into this piece. There are some minor shell touchups, but no major restoration to these specimens.

This piece had been in my personal collection for over a decade.

AGE
Devonian

LOCATION
Issoumour, Morocco
FORMATION
Tazoulait Formation
SIZE
3.1" long (each) including snout