Superb Crotalocephalus Sp. - Rare Species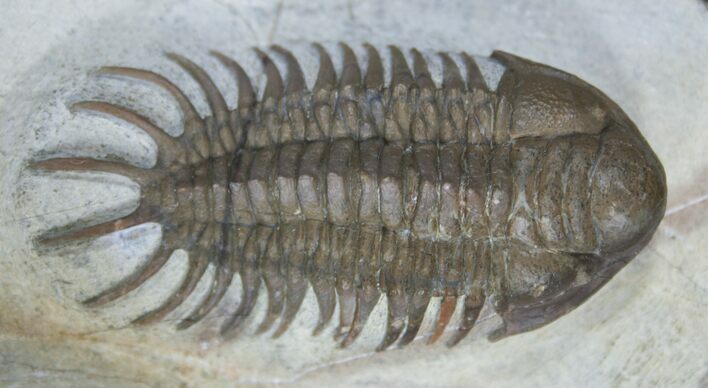 This is a fairly new species which I've only seen appear on the market within the last two years and one of only a handful I've seen. Don't confuse it with the common Crotalocephalina/Crotocephalus gibbis. It comes from the same locality in Jorf, Morocco as the Struveaspis and Cyphaspides.

This specimen is 2.8 inches long and beautifully prepared with no significant restoration. It has wonderful surface detail and the unique coloration stands out well against the matrix. I originally picked this specimen up for my own collection, but overextended myself on purchases so it's going up for sale.

SPECIES
Crotalocephalus sp.
FORMATION
Bou Tchrafine Formation