Sweet 4.4" Oreodont (Leptauchenia) Skull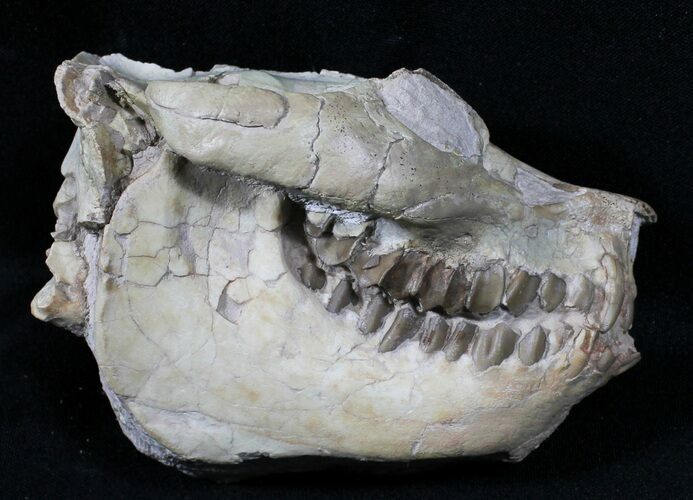 This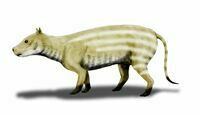 Artists reconstruction of Merycoidodon. By Nobu Tamura (http://spinops.blogspot.com)
is a nicely prepared Oreodont (Leptauchenia decora) skull from the White River Formation of Pennington County, South Dakota.
There is about 5-10% restoration on the skull. The zygomatic ridges have some restoration as well as a section at the front/bottom edge of the skull.
Because the eyes and nostrils were placed high on the head, it was long assumed that Leptauchenia was an aquatic, or semi-aquatic animal. However, because their fossils have never been found in floodplain deposits or river channels, and their abundance in fossil sand dunes, Donald Prothero suggests that they were desert-dwelling animals. According to Prothero's interpretation, the high-placed eyes and nostrils served to filter out sand while burrowing, or while digging themselves free of sand dunes.
SPECIES
Leptauchenia decora
LOCATION
Pennington County, South Dakota
FORMATION
White River Formation