Three Different Fossil Leaves - Utah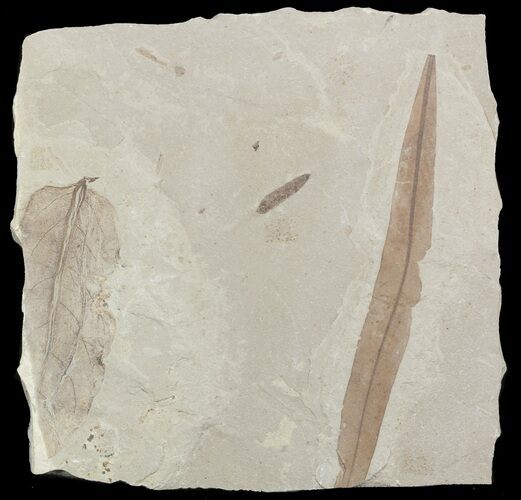 This is a piece of shale containing three small but well defined fossil leaves of three distinct types of plants. From left to right is Persea coriacea (laurel family), Mimosites coloradensis and Pseudosalix handeyi.

It comes the Green River Formation and the area in Uintah County, Utah. This is the same formation that is famous for producing well preserved fish fossils, but a different member and location. It comes with an acrylic display stand.

SPECIES
Platanus wyomingensis (Sycamore), Celtis mccoshii (Hackberry), Rosa hilliae
LOCATION
Uintah County, Utah
FORMATION
Green River Formation