Three Holardops Trilobites - Orange Eye Facets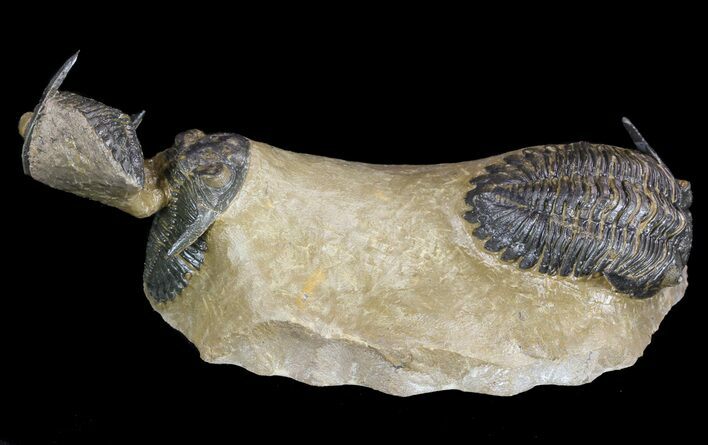 This is a natural association of three Hollardops trilobites from the Middle Devonian deposits of Morocco. The largest specimen on the rock is 2" long, with the other two specimens being about 1.5" long. All of them have excellent eye facet preservation, with an orange tint, and the genal spines have been prepared free of the surrounding limestone. No significant restoration on this piece.
SPECIES
Hollardops mesocristata
AGE
Middle Devonian

SIZE
Largest Trilobite 2"