Cluster Of Three Inflated Cryptolithus Trilobites - Pennsylvania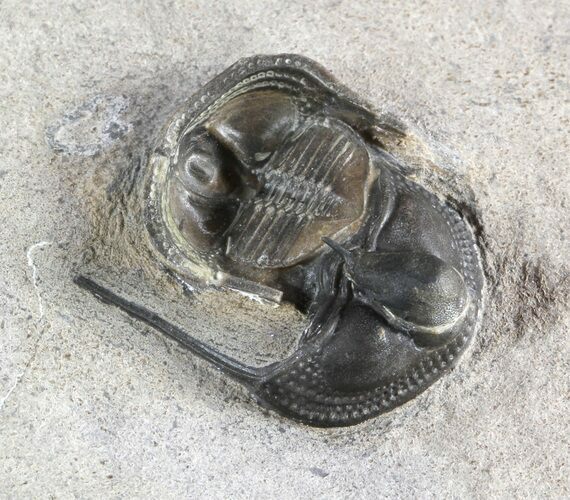 This genus of trilobite is mainly known from poorly preserved and flattened examples found in shale. Very few people have seen a perfectly inflated Cryptolithus preserved in limestone.

Here is a trio of these inflated Cryptolithus from the Trenton Group of Bradford County, Pennsylvania. The larger specimen is dorsal and extremely inflated and there are two ventral specimens on the 3.2x2.5" slab of limestone. They are very time consuming to prepare because of how hard the rock is.
SPECIES
Cryptolithus tessellatus
AGE
Ordovician

LOCATION
Bradford County, PA
SIZE
Largest .75" long including spine