Two Basseiarges Trilobites With Cyphaspis - Jorf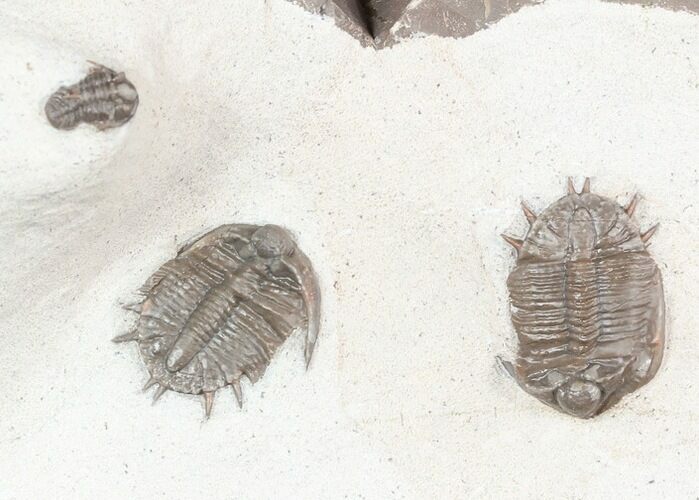 This is a great, natural association of a pair of .95" long Basseiarges mellishae trilobites and an undescribed Cyphaspis from Jorf, Morocco. Both species are fairly scarce, and I've only seen a handful of these Cyphaspis from the locality. The rock from this locality is extremely hard with an almost glass-like texture making it difficult to prepare. This results in many specimens being "burnt" during preparation and loosing a lot of shell detail. The preparation is much nicer in this specimen, with very details shell preservation and even a free-standing spine on the little Cyphaspis.
SPECIES
Basseiarges mellishae & Undescribed Cyphaspis
FORMATION
Bou Tchrafine Formation
SIZE
Basseiarges .95" & Cyphaspis .4"