Two Large, Bumpy Phacops Trilobites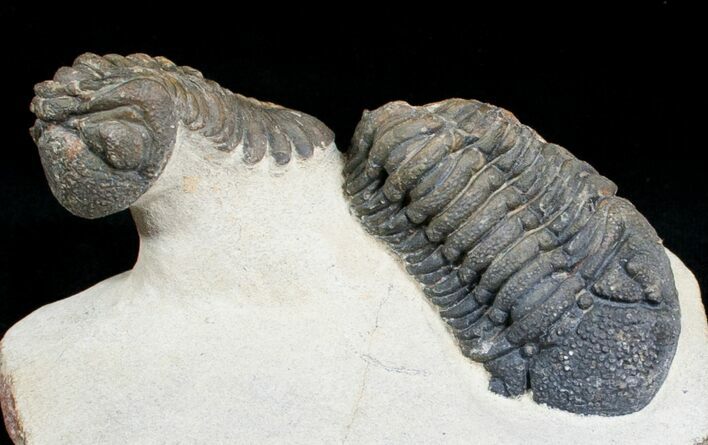 This is a nice piece with two large, bumpy Phacops trilobites from Jebel Issoumour, Morocco. The larger trilobite would be about 2.5" long if fully outstretched and the smaller one would be about 2.2" Both trilobites are 3D, well preserved, with great detail including the eye facets and bumps covering their shell. There is no restoration on this piece.
AGE
Devonian

LOCATION
Jebel Issoumour, Morocco
SIZE
Large trilobite about 2.5"