Two Soft-Bodied Fossil Aglaspids (Tremaglaspis) - Fezouata Formation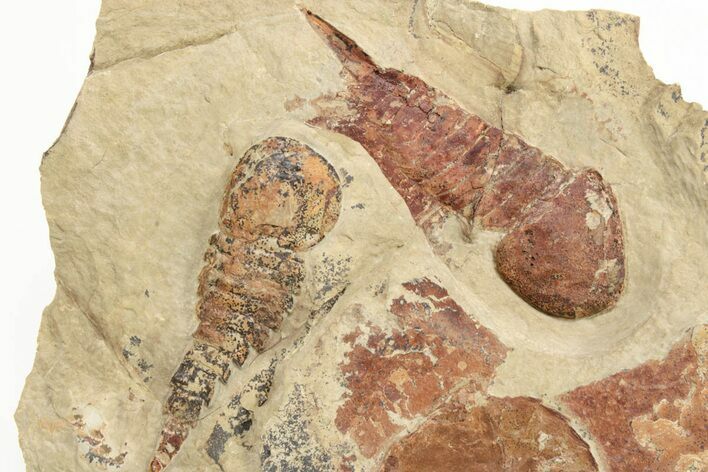 This is a colorful pair of fossil Aglaspids (Tremaglaspis) from the Upper Fezouata Formation of Morocco. One specimen is 3.3" long and the other is 2.8" in length.
Aglaspids are a rare type of arthropod which was probably related to trilobites. For a while they were regarded as the ancestors to horseshoe crabs, though this theory has fallen out of favor.
A paper on these aglaspids can be found at the link below.
Ordovician faunas of Burgess Shale type
LOCATION
Zagora Region, Morocco
FORMATION
Upper Fezouata Formation
SIZE
3.3 & 2.8" long on 7.7 x 5.2" shale