Unprepared Oreodont (Merycoidodon) Skull - 9.6" Long!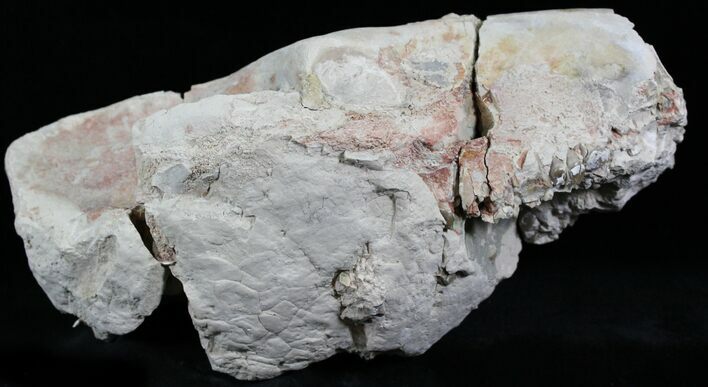 This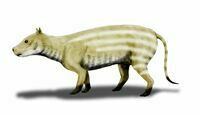 Artists reconstruction of Merycoidodon. By Nobu Tamura (http://spinops.blogspot.com)
is a huge, 9.6" long partial, unprepared skull of an Oreodont. It was collected from the the Brule Formation in Wyoming and would be approximately 32-34 million years old.
No preparation work has yet been done on it to expose more of the skull. The upper part of the skull is present, but the lower jaw is missing. There are a couple of repaired cracks where it was broken and glued back together. The rock is soft enough it could be prepared with hand tools, though pneumatic air scribes would definitely speed up the process.
Oreodonts (the common name for Merycoidodontoidea) are extinct mammals most closely related to camels and pigs, though they have no close relatives living today. They were herbivorous animals with short faces and fang-like canine teeth. About the size of a sheep, they roamed the plains of North America in huge numbers during the Oligocene period.
LOCATION
Torrington, Wyoming
FORMATION
Brule Formation