Very Bumpy Platyscutellum Trilobite - Axial Spines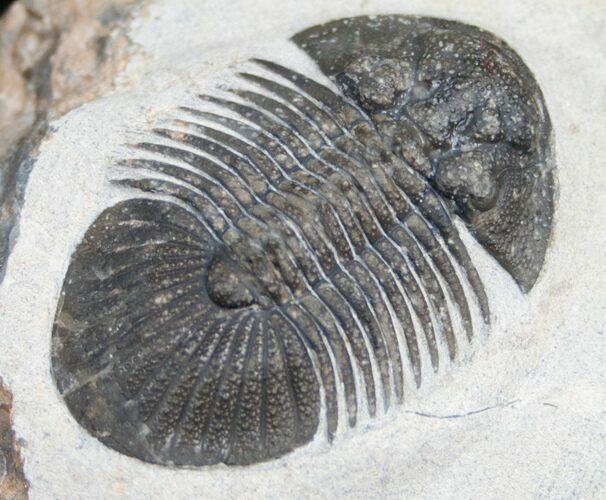 This is a rare and as far as I can determine still undescribed trilobite from Atchana, Morocco. It maybe of the genus Platyscutellum or the genus itself may end up being new. It it has both a very bumpy exoskeleton, as well as a row of small axial spines which has been prepared free-standing.

I think I've only previously seen two other specimens of this species, and this probably the best example out of them. The shell is extremely detailed and there is just a little bit of repair and shell restoration at the very edge of the tail.
SPECIES
Platyscutellum sp?
LOCATION
Atchana, Alnif , Morocco
FORMATION
Lhandar Formation