2.2" Jurassic Ammonite (Sigaloceras) Fossil - Gloucestershire, England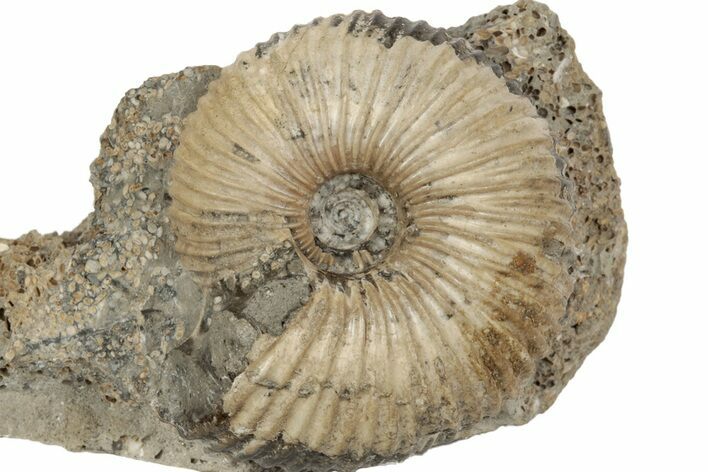 This is a beautiful, 2.2" wide ammonite fossil of the species Sigaloceras callovienese. It was collected from the Middle Jurassic (Callovian Stage) Konegii Subzone of the Kellaways Formation in Gloucestershire, England. This ammonite was larger than 2.2", indicated by the small section of shell that's partially exposed from the surrounding rock.
SPECIES
Sigaloceras callovienese
LOCATION
Aston Keynes, Gloucestershire, England
FORMATION
Konegii Subzone, Kellaways Formation
SIZE
Largest ammonites 2.2" wide, entire specimen 1.9 x 1.2"