Flat: Assorted Echinoderm (Sea Urchin) Fossils - 11 Pieces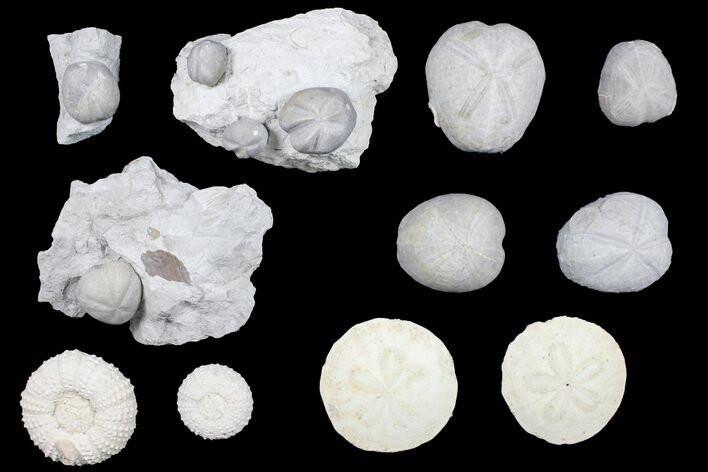 This is a wholesale flat (11 pieces) of some very nice echinoderm (sea urchin & sand dollar) fossils. This flat was part of an old dealers inventory we bought out, and the specimens were not individually identified or labeled. There are obviously several species, from multiple locations, and likely also multiple ages, included. We don't have time to individually research and ID them so we are just selling them as a flat.

The individual fossils range from 1.5" to 2.6" wide and there is one specimen with three echinoderms on a limestone matrix.
AGE
Various

SIZE
11 Pieces, Fossils 1.5 to 2.6" wide