1.6" Goethite Pseudomorph after Pyrite Iron Cross Twin - Colombia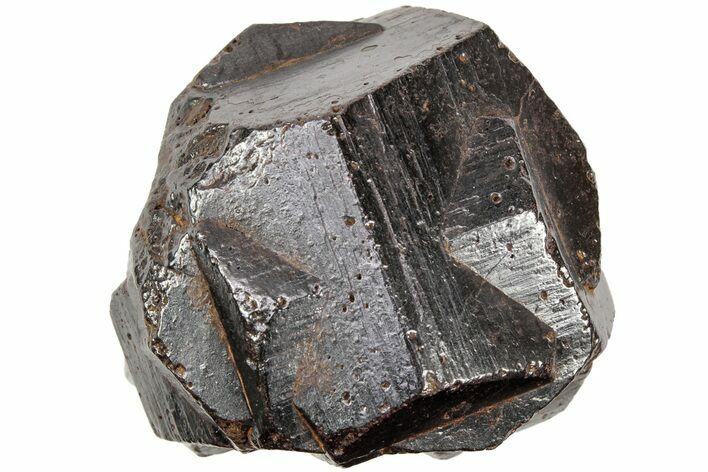 This is a 1.6" wide pyrite "iron cross twin" specimen that was collected from the Guavió-Guatéque Mining District of Colombia. These twinned pyrite crystals are pentagonal dodecahedrons that underwent surface alteration to goethite, giving the exterior of the crystals their dark color.
Known since ancient times, Goethite is a beautiful dark gray to black iron-based mineral that can take many forms. It was used in antiquity as a pigment for painting and has even been found in the famous caves at Lascaux, France.
SPECIES
Goethite & Pyrite
LOCATION
Gachalá Municipality, Guavió-Guatéque Mining Dist., Cundinamarca Dept., Colombia