1.7" Amethyst Crystal Cluster - Las Vigas, Mexico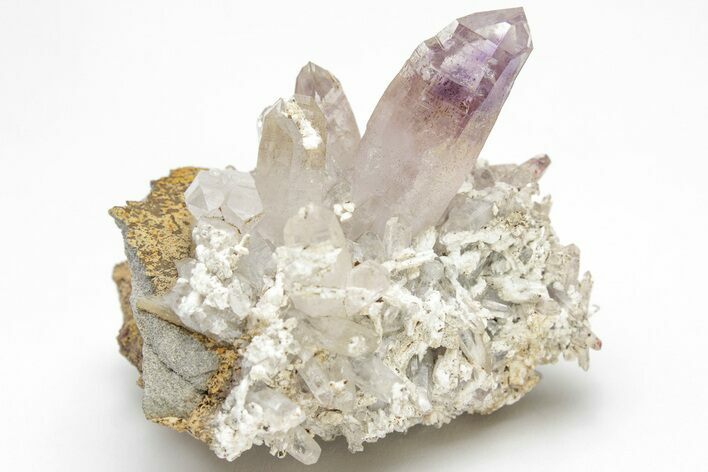 This is a 1.7" wide cluster of amethyst crystals, collected from the mines of Piedra Parada near Las Vigas, Mexico.
Las Vigas
amethyst crystals
are found in several locations around the Piedra Parada village within Vera Cruz, Mexico. The crystals are contained inside solid vesicles within various andesite rock formations throughout the mountainous region. There are several mines throughout the andesitic rock formations that include La Cascada, La Callejones, El Bordo, La Flor, Ensenal, Los Volcanes, Torrecellas, La Mina Grande and La Loma. These mines are worked by the owners of the land and the villagers of the region, making up the majority of their income. Most of these mines are only accessible through old hiking trails.
Amethyst
is a purple variety of quartz (SiO2) and owes its violet color to natural irradiation, iron impurities, and the presence of trace elements, which result in complex crystal lattice substitutions. It's considered a semi-precious gemstone, and just two centuries ago was considered to have a value on par with diamonds, sapphires and rubies. The largest and best known amethyst deposits occur in southern Brazil and Uruguay but many localities around the world produce an amazing variety of amethyst crystals and formations.
SPECIES
Quartz var. Amethyst
LOCATION
Piedra Parada, Las Vigas, Mexico