1.7" Fibrous Anthophyllite on Phlogopite (Hermanov Sphere)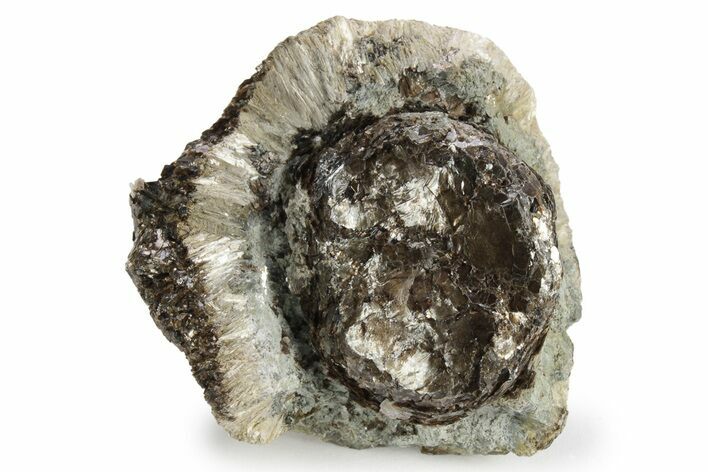 This 1.7" wide specimen features a fibrous aggregation of anthophyllite that formed around densely packed sheets of phlogopite (mica group). It comes from Heřmanov in the Czech Republic.
This site in the Czech Republic produces a mineral aggregation often referred to as a "Hermanov sphere". These specimens occur in nodular-like formations that contain phlogopite that's completely encapuslated in fibrous anthophyllite. In some cases chlorite group minerals can be found between the anthophyllite and phlogopite. Anthophyllite is a magnesium iron inosilicate hydroxide, amphibole mineral. It is a common component of some metamorphic and metasomatic rocks.
SPECIES
Anthophyllite & Phlogopite
LOCATION
Heřmanov, Žďár nad Sázavou District, Vysočina Region, Czech Republic