1.9" Goethite Pseudomorph after Pyrite - Egypt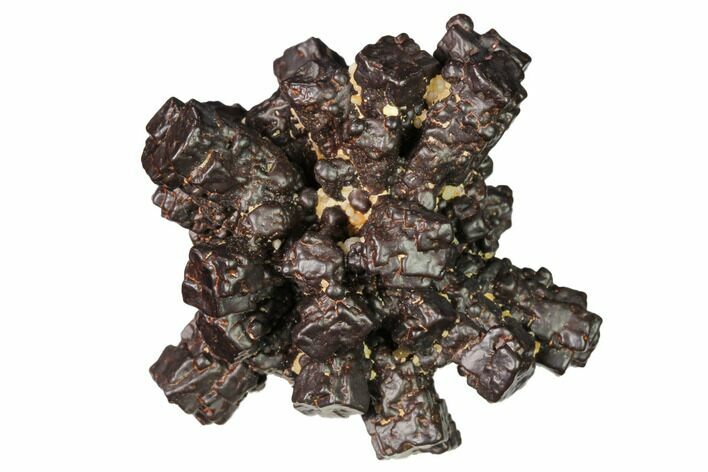 This is a 1.9" wide goethite pseudomorph after pyrite and likely marcasite as well. This specimen was collected from the White Desert near Farafra Oasis, Egypt. These mineral aggregates have been collected for years from the Cretaceous age Khoman Chalk of the White Desert. Studies have been done to verify this mineral's composition, however the specific age of formation is unknown. While they're collected from a Cretaceous deposit, studies suggest that they formed post deposition.
Known since ancient times, Goethite is a beautiful dark gray to black iron-based mineral that can take many forms. It was used in antiquity as a pigment for painting and has even been found in the famous caves at Lascaux, France.
AGE
Cretaceous

LOCATION
White Desert, Near Farafra Oasis, Egypt