16.3" Native Copper Veins in Granitic Rock - New Mexico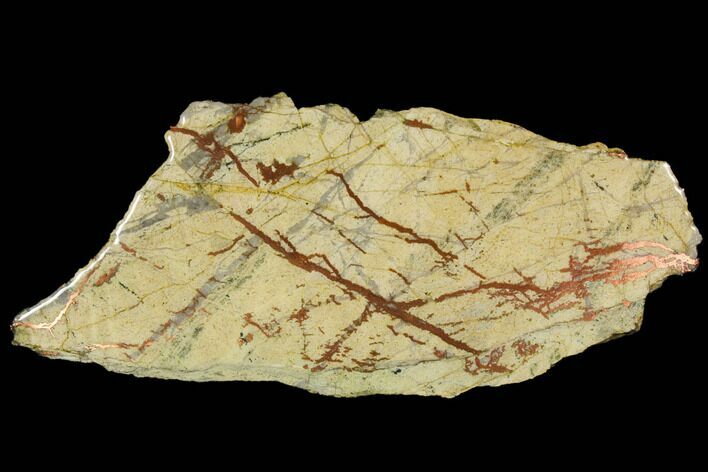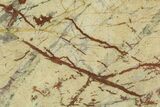 This is a gorgeous slab that contains veins of native copper and quartz within a granitic epidote rock. It was collected from the Chino Mine in New Mexico. The rock has been cut flat on both sides, one side of which has been coated with a clear epoxy to give it a glossy, polished look. The slab is 16.3" wide and .65" thick .

Comes with a Gibson display stand.

LOCATION
Chino Mine, New Mexico
SIZE
16.3 x 7.1", .65" thick