16.5" Polished Chevron Amethyst Slab - Morocco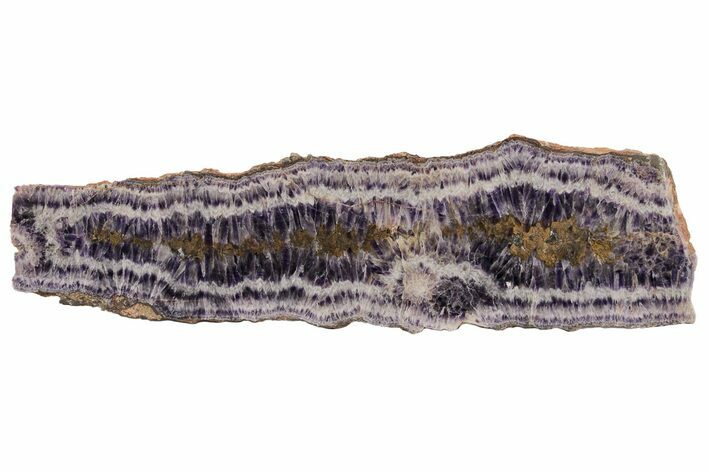 This is an exceptionally beautiful slab of deep purple amethyst, known as chevron amethyst. It was collected from a relatively recently discovered amethyst vein in morocco. One side has been polished to a glossy finish. It comes with an acrylic display stand.
Chevron amethyst, also frequently marketed under the names
dream amethyst or banded amethyst
is a combination of amethyst and white quartz in a banded and often v-shaped pattern. It is found in large veins in the rock (not individual amethyst crystals) and often tumbled or polished.
SPECIES
Quartz var. Amethyst
SIZE
16.5 x 4.7", .4" thick