19.4" Stunning, Polished Jasper Slab - Marston Ranch, Oregon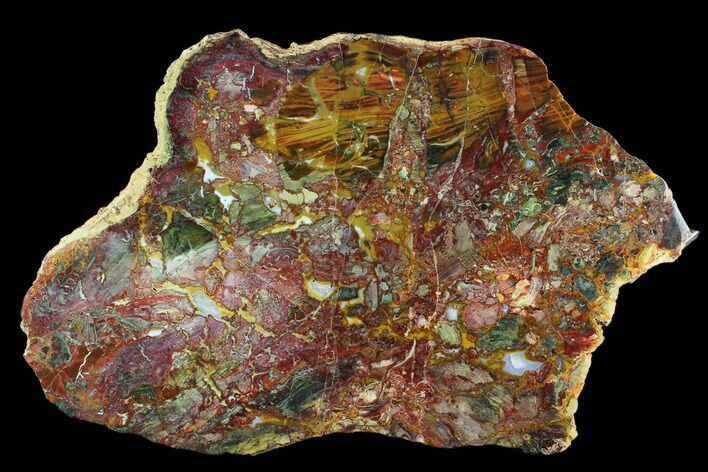 This is an absolutely stunning, 19.4" wide slab of polished jasper from the Marston Range near Ashwood, Oregon. The quality of the polishing work on this brilliant piece is exceptional with no null spots or scuff marks. There is some debate about whether this material is jasper replaced petrified wood, or jasper formed from some other mechanism. It looks like some sort of brecciated jasper to me.

Comes with a metal display stand.


LOCATION
Marston Ranch, Ashwood, Oregon
SIZE
19.4 x 15", .6" thick