2" Realistic, Carved Chevron (Banded) Amethyst Skull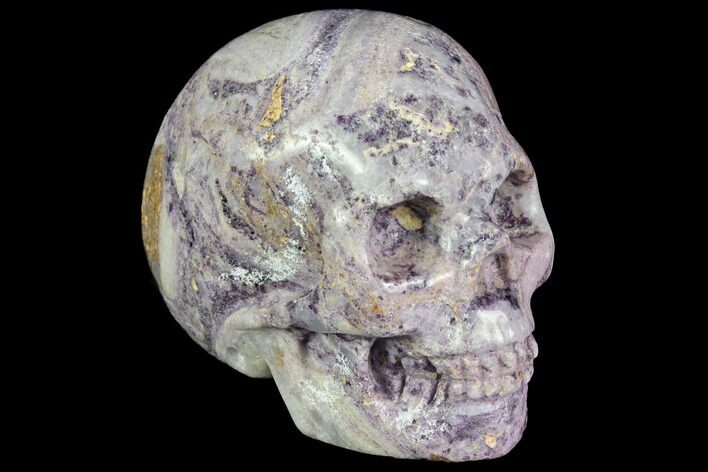 This is a 2" long hand carved/polished skull made out of chevron (banded) amethyst. The quality of the polish and sculpting is wonderful. The underside of the skull and the nostrils have been hollowed-out, making the specimen closer in resemblance to a real skull.
Chevron amethyst, also frequently marketed under the names
dream amethyst or banded amethyst
is a combination of amethyst and white quartz in a banded and often v-shaped pattern. It is found in large veins in the rock (not individual amethyst crystals) and often tumbled or polished.
SPECIES
Quartz var. Amethyst
SIZE
2" long, 1.5" tall, 1.3" wide