3.35" Polished Garnierite Heart - Madagascar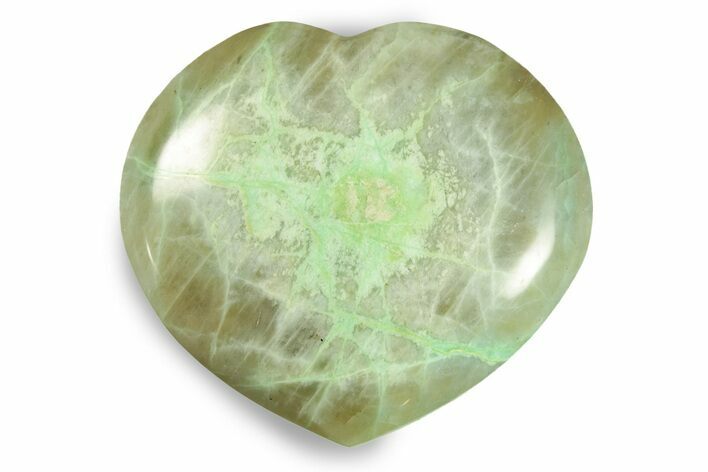 This is a beautiful, 3.35" wide, polished garnierite heart from Madagascar.
Garnierite, also called green moonstone, is the general name for a green nickel ore found in pockets and veins within weathered and serpentinized ultramafic rocks. Colors can range from olive to dark green.

Garnierite is not a valid mineral name according to the Commission on New Minerals, nor is its composition agreed upon. This causes many similar-looking, nickel-based stones to be labeled as garnierite.
LOCATION
Valozoro Lateritic Nickel Deposit, Ambohimahasoa District, Madagascar