This Specimen has been sold.
4.6" Red-Brown Jarosite Crystal Cluster - Colorado Mine, Utah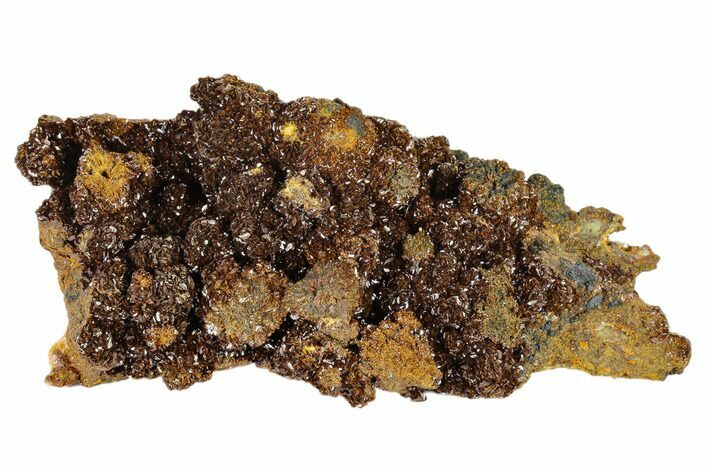 This is a cluster of reddish-brown jarosite crystals, collected from the Colorado Mine in the Tintic District of Utah.
Jarosite is the most common mineral of the alunite supergroup, with a base chemical formula of KFe3+ 3(SO4)2(OH)6. The crystals are usually found as brown to amber-yellow granular crusts or coatings within cavities. The crystals are often very small, with larger crystal formations being considered relatively rare. The crystals are most often found with tabular and/or pseudo-cubic structures.
LOCATION
Colorado Mine, Tintic District, Utah