5.1" Polished Lapis Lazuli Heart - Pakistan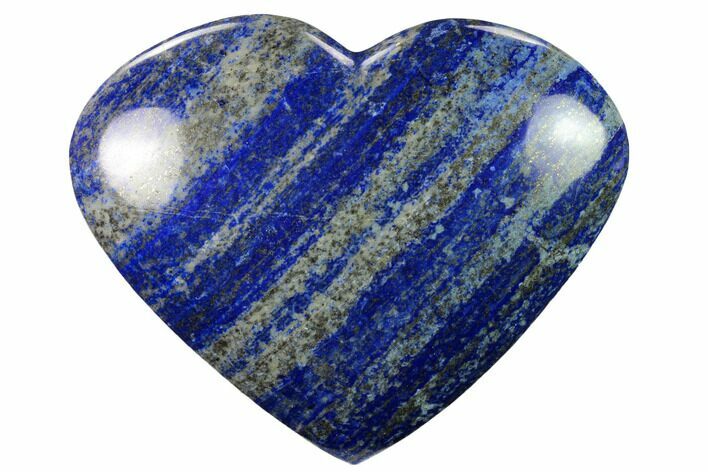 This is a 5.1" wide lapis lazuli specimen with streaks of sparkling pyrite running throughout. It has been sculpted into the shape of a heart and polished to a glossy finish. This vibrant blue stone was mined from Northern Pakistan.
Lapis lazuli
is unlike most other gem materials because it is not a mineral. Instead, it is a rock composed of multiple minerals. The blue color of lapis lazuli is mainly derived from the presence of lazurite. To be called "lapis lazuli," a rock must have a distinctly blue color and contain at least 25% blue lazurite.
Pyrite
usually occurs in lapis lazuli as tiny, randomly spaced grains with a contrasting gold color.
LOCATION
Northern Pakistan