5.2" Cut/Polished Vivianite Nodule - Demons Bluff, Australia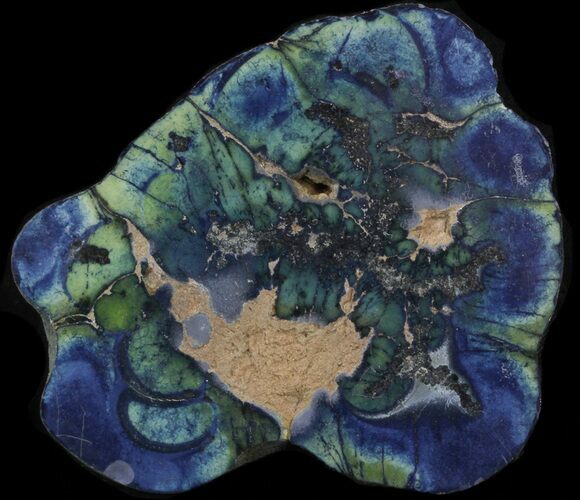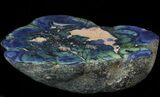 This is a large half nodule of deep blue/green Vivianite which has been cut and polished. These Vivianite nodules are found at Demons Bluff near Anglesea, Australia, having washed ashore from submarine outcrops of black carbonaceous and pyritic Anglesea Sand Beds.
It's theorized that the Vivianite nodules from this location actually represent the trace
fossils
of crab burrows. The crab burrows filled up with debris and phosphate which under very specific conditions formed the Vivianite.
LOCATION
Demons Bluff, Anglesea, Victoria, Australia