5.4" Golden Pyrite Cube On Quartz Cluster - Peru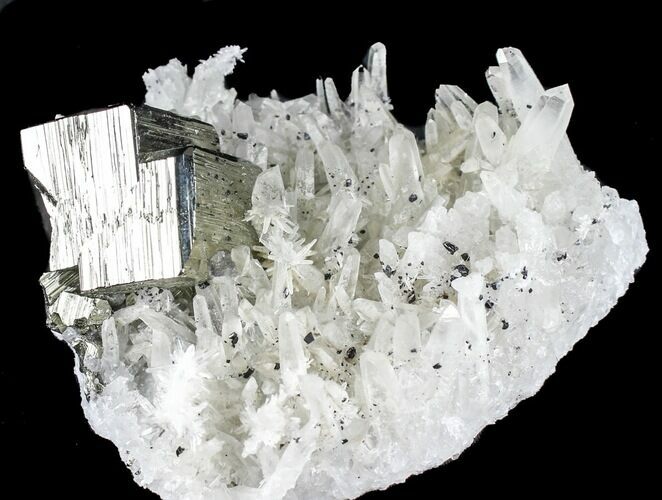 This is a large, cubic pyrite crystal on a bed of quartz crystals with what also appears to be Sphalerite attached to many of the crystals. The entire specimen is 5.4" wide and the golden pyrite is 1.6" wide. Exceptionally nice preparation on this piece, and the pyrite is very clean. Really a killer cabinet sized display piece.
LOCATION
Mundo Nuevo Mine, Huamachuca, Peru
SIZE
5.4x4.1x3, Pyrite 1.6"