5.8" Red Calcite Crystals - Santa Eulalia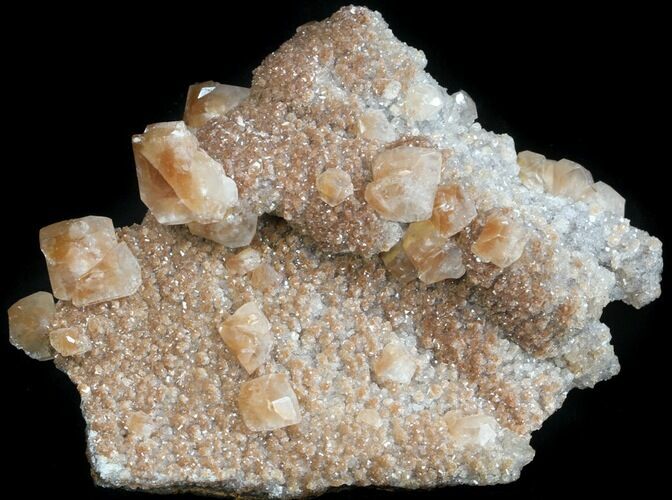 This is a plate of red to clear zoned calcite crystals on a bed of glimmering, druzy calcite crystals. The rich, red coloration is caused by inclusions of hematite within the calcite. It was collected from the Santa Eulalia Mining District near Chihuahua, Mexico. The entire plate is 5.8x4.5" with the largest crystal measuring 1.17" across. Great quality material. Comes with an acrylic display stand.
LOCATION
Santa Eulalia, Chihuahua, Mexico
SIZE
5.8x4.5", Largest crystal 1.17"