6.8" Tall, Free-Standing, Polished Amethyst - Madagascar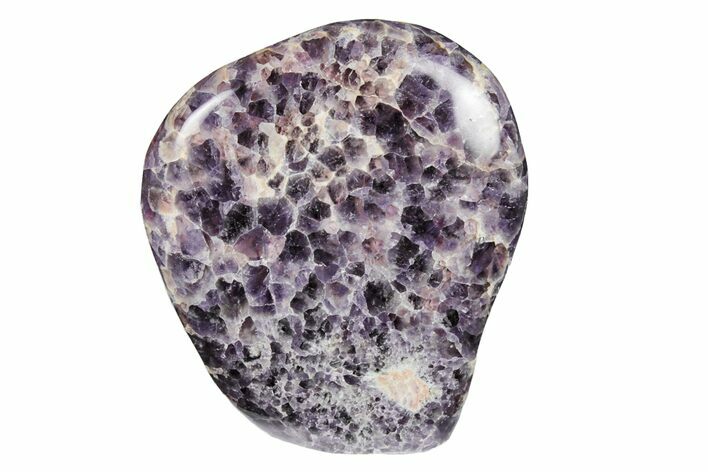 This is a 6.8" tall, free-standing, polished piece of deep purple chevron amethyst from Madagascar. The base of the piece has been cut flat so it stands nicely on its own.
Chevron amethyst, also frequently marketed under the names
dream amethyst or banded amethyst
is a combination of amethyst and white quartz in a banded and often v-shaped pattern. It is found in large veins in the rock (not individual amethyst crystals) and often tumbled or polished.
SPECIES
Quartz var. Amethyst
SIZE
6.8" tall, 6" wide, 2" deep