Beautiful, Spherical Prehnite In Cavity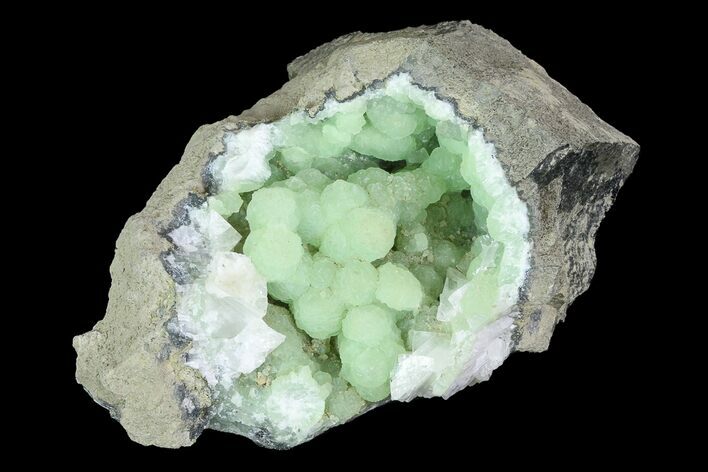 This is a cool specimen with a cavity full of spherical prehnite. This came from part of a collection that we purchased an unfortunately the collecting location was not recorded though I suspect it's probably New Jersey or Massachusetts.

LOCATION
Collecting Location Unknown
SIZE
Largest Spheres 1/2" wide, Rock 4.35 x 3.15 x 2.65"