Gorgeous, 4" Amethyst Cluster - Las Vigas, Mexico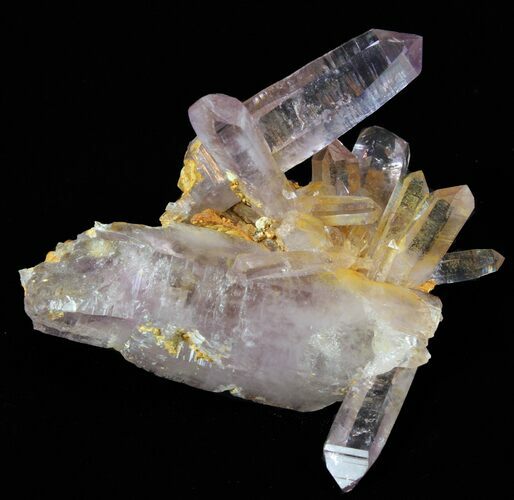 This is a beautiful, amethyst crystal cluster from Las Vigas, Mexico. There are beautiful, light purple crystals protruding from multiple angles, most of which has excellent terminations. A gorgeous specimen.
Amethyst is a purple variety of quartz (SiO2) which gets its violet color from irradiation, iron impurities, and the presence of trace elements, which result in complex crystal lattice substitutions.